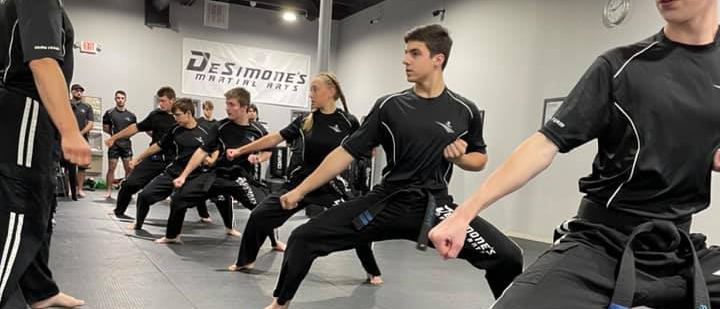 DeSimone's Martial Arts
DeSimone's Martial Arts is a family fitness center dedicated to educating students of all ages in the benefits and teachings of the martial arts. We promote a healthy lifestyle, both physically and mentally. The school's goal is to build self-confidence, discipline, concentration, and focus in all students regardless of age or ability. We strive to create self-awareness in both self-defense and daily life.
About
All classes are personally taught and overseen by Bob DeSimone, owner of the school. A fifth degree black belt in Kenpo Karate, Mr. DeSimone has been training and teaching at some of the top schools in Syracuse, New York for over 30 years. He now brings his extensive training and knowledge to his own school. Here Mr. D (as he has been known for over 25 years), has developed a blend of traditional forms and modern techniques to create a curriculum unique to DeSimone's Martial Arts.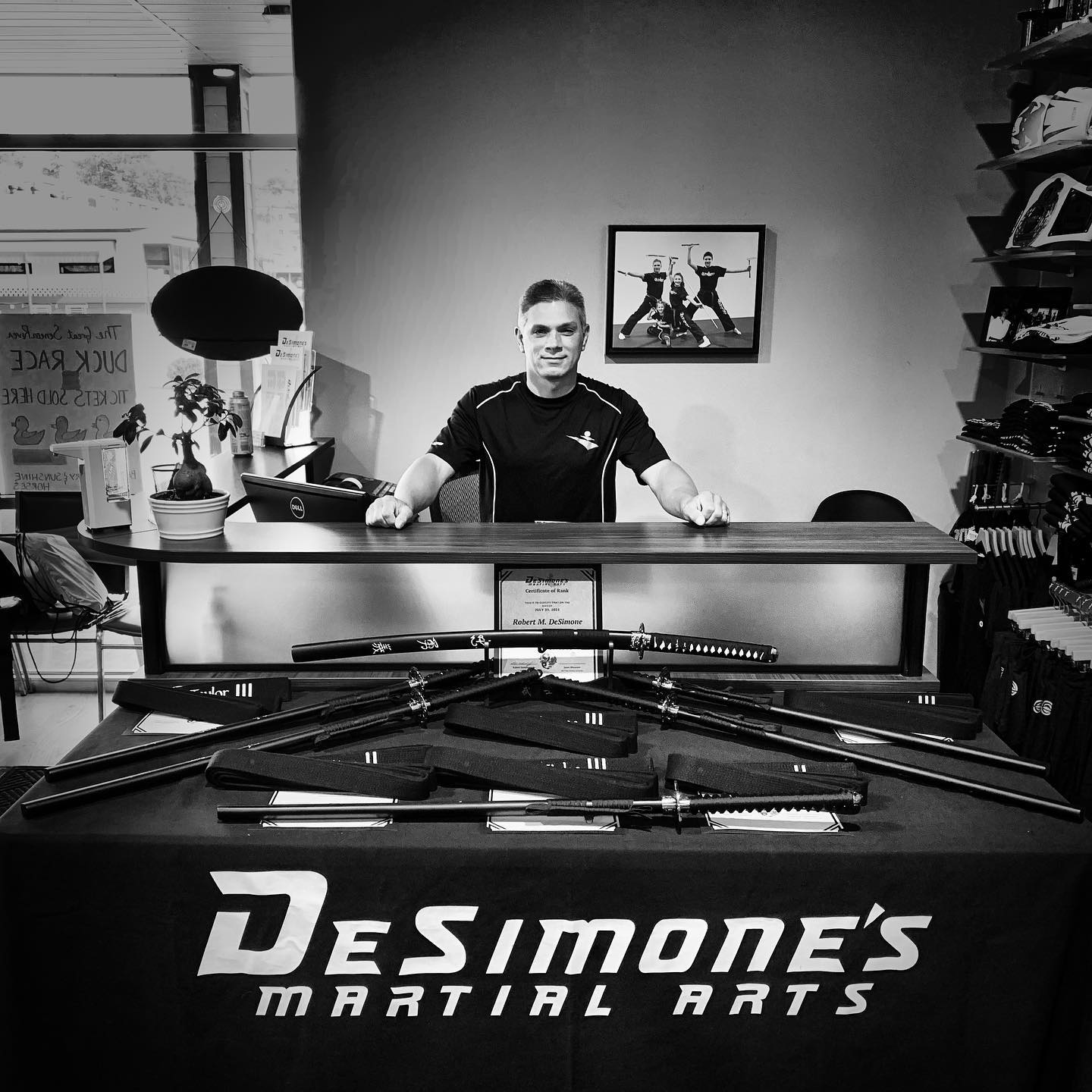 DeSimone's Martial Arts offers classes six days a week, Monday through Saturday. Some of the programs available are: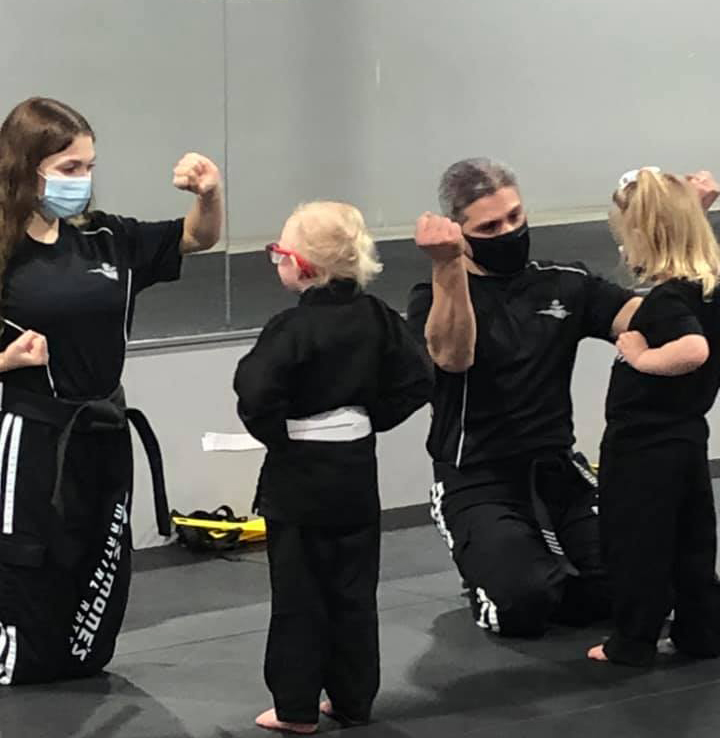 Pre-K Kickers
A class designed and structured for preschool age kids to introduce martial arts in a fun way that still teaches them the basics to succeed in and out of the dojo.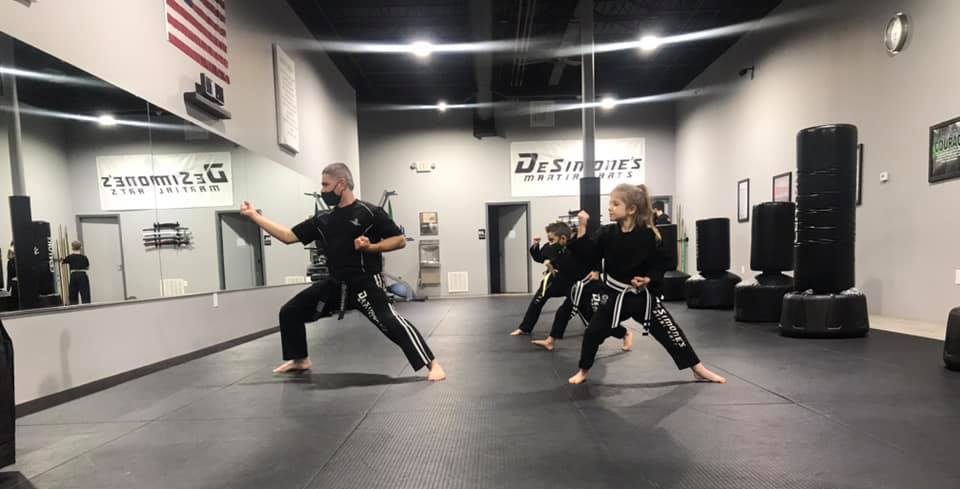 Kinder Karate
Our program for those kids who are transitioning from Pre-K to Elementary school. More focus and discipline than Pre-K Kickers with the same messages and fun!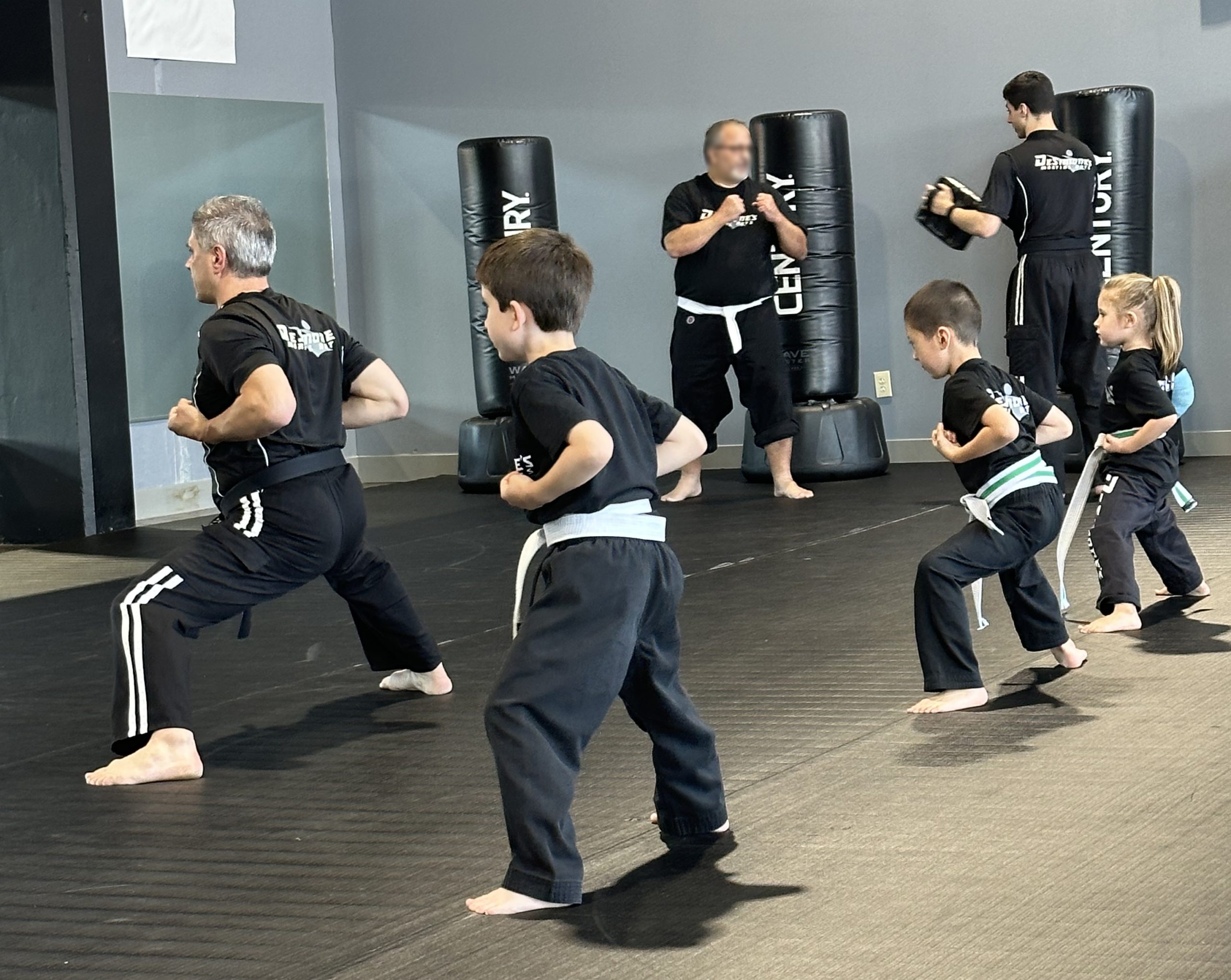 First Grade White Belts
A unique class specific to our school. First graders are given their own class to bridge the gap in pace and focus expected in our kids and teens program.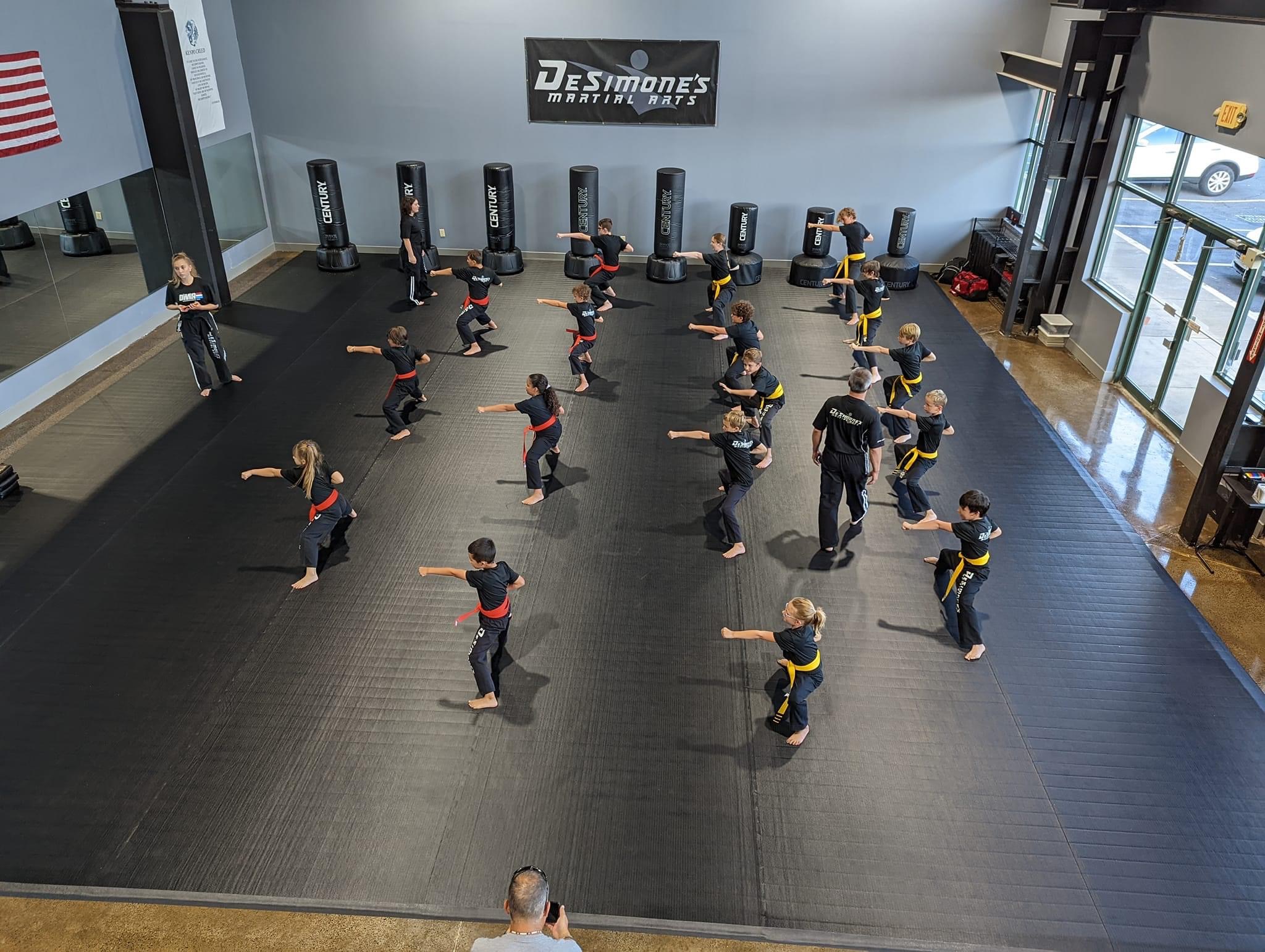 Kids and Teens Classes
High energy, fast paced, and exciting! From beginner to advanced, kids and teens learn concentration, focus, self-confidence, and goal setting. There are no limits to what they can achieve, so we making our mission to show them.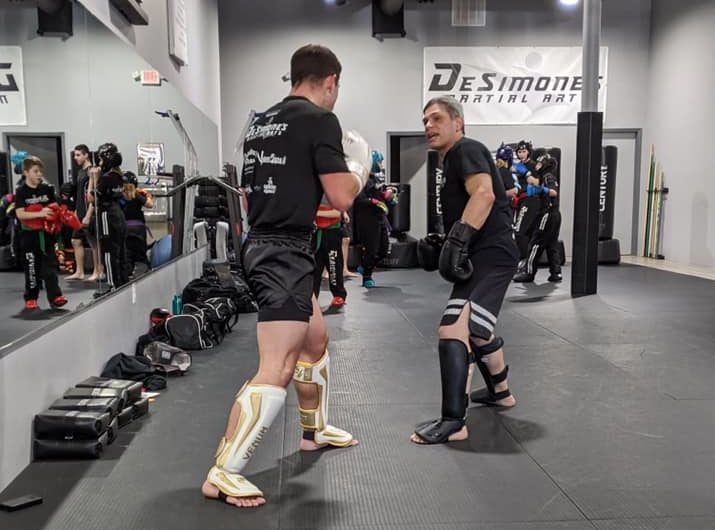 Fight Classes
Our program for teens and adults that would prefer a different kind of training. Learn all the skills needed to step in the ring or cage. You don't have to be a fighter to train like one.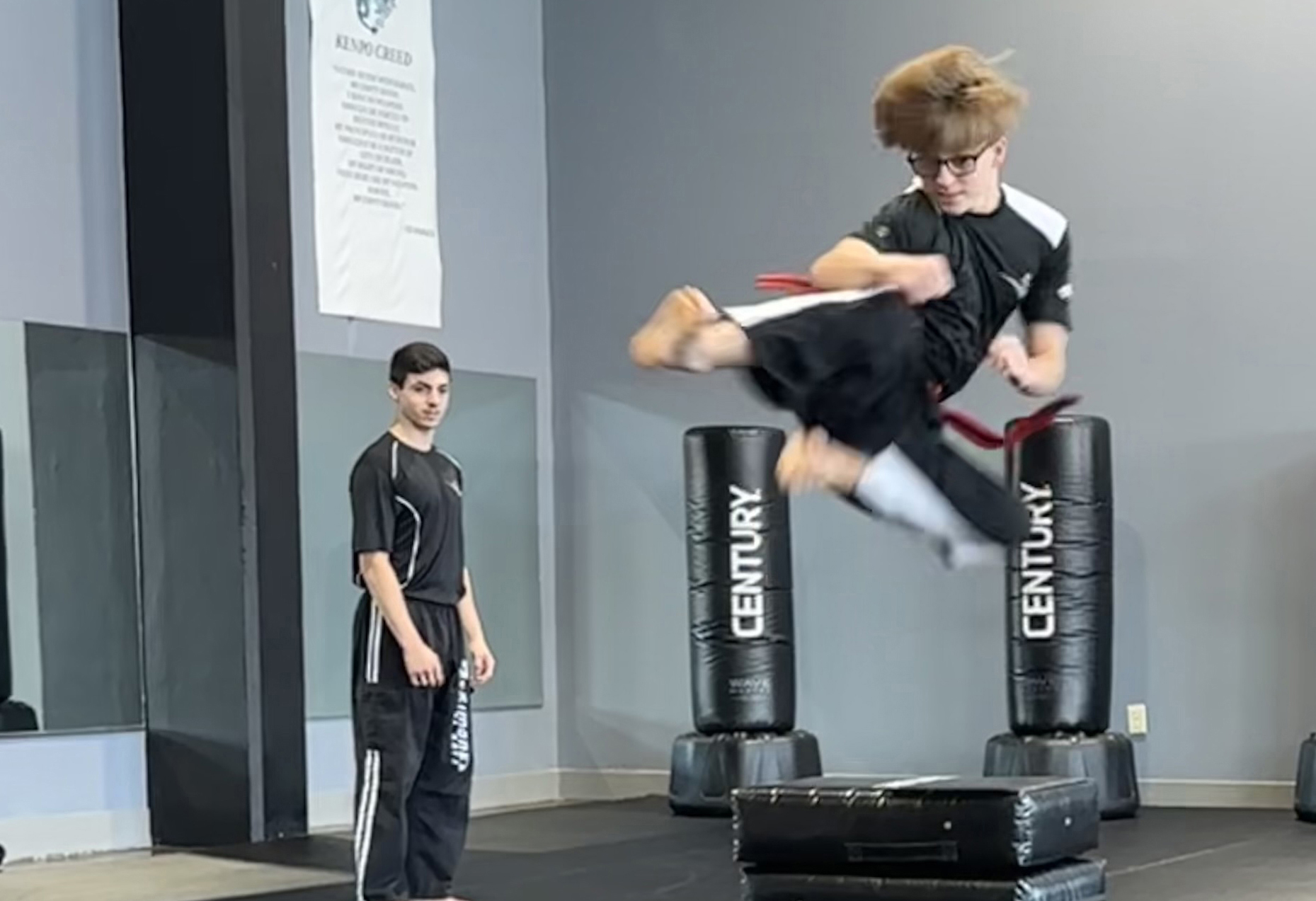 Trick Kicks & Tumbling
Learn to fly! Special classes available to students who wish to learn the extreme kicking and spinning techniques spotlighted in competition and seen in movies and television.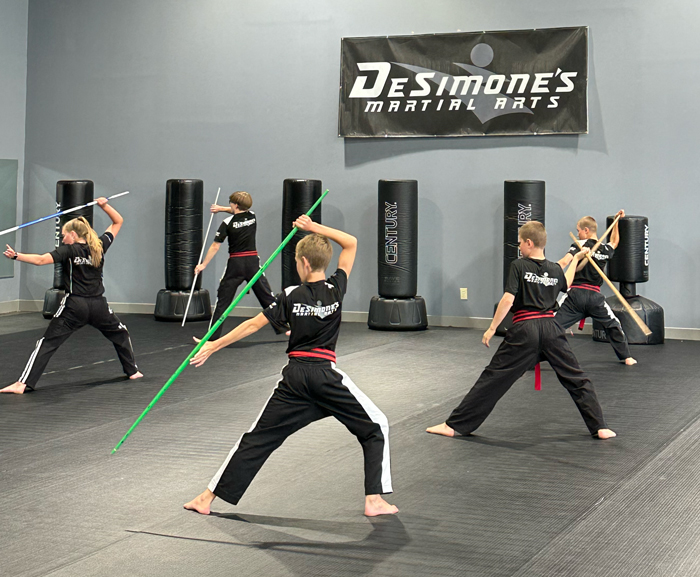 Weapons Training
Special classes to teach students the techniques and discipline of wielding martial arts weapons. These classes are designed to teach a unique skill to any students who have the interest.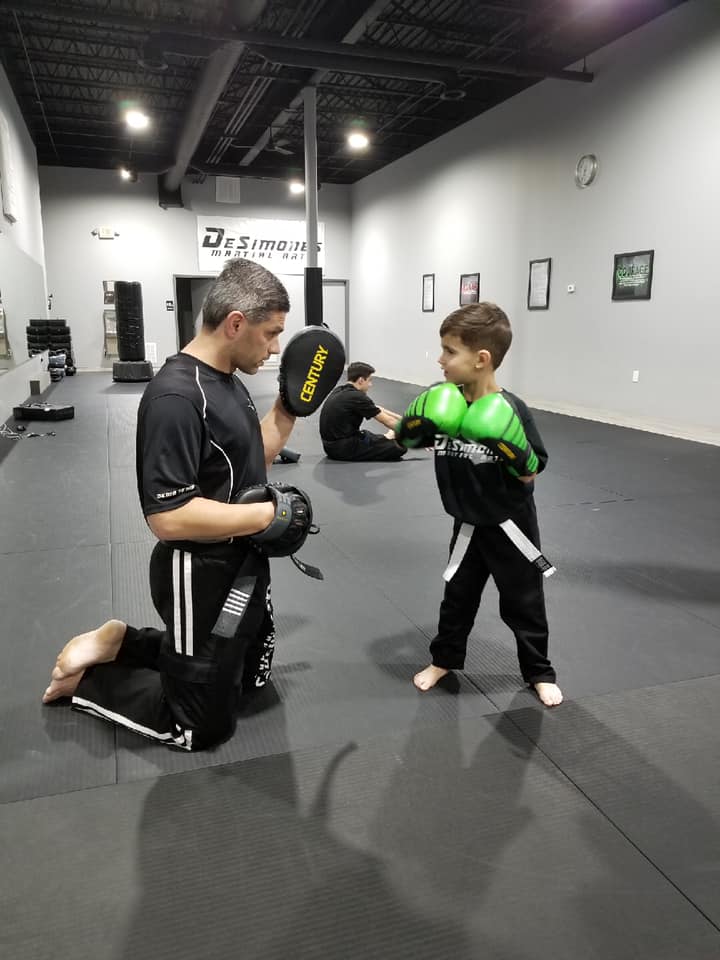 1-on-1 Lessons
Group classes not for you? Private lessons available in a variety of specific areas of your choice.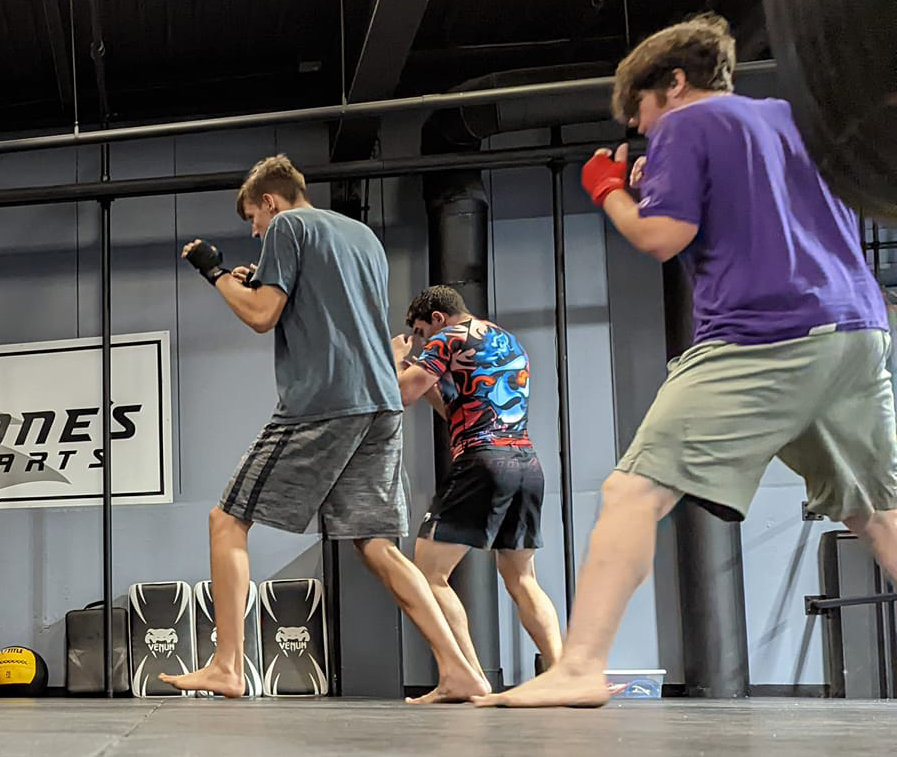 Fight Fitness
Get in fight shape. Punch, kick and move like you're training to get in the ring. Burn calories, tone muscles and learn a skill at the same time.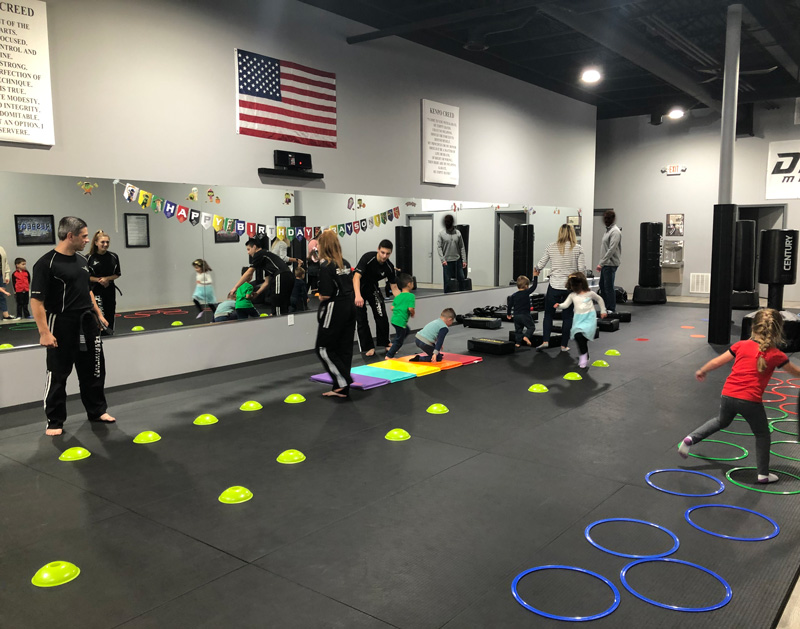 Birthday Parties
Give your child a special treat for their birthday this year! How about the chance to show all their friends where they spend their time learning "the secrets" of the martial arts. Instead of having all your child's friends in your home bring them to DeSimone's for a birthday experience!
"

Being new in town, we wanted to find a place where our son felt a sense of community during the dark time of COVID. The owner called us back within minutes of our inquiry and has been nothing short of an excellent mentor for our kid since! Every day, he anxiously awaits for practice, he works on his moves at home, and feels pride in wearing his karate uniform. The dojo is spotless and ensures the safety of all during this global pandemic. 

"

Anthony W

"

I've known Mr. D since I was a kid. He has always been a professional and passionate instructor.

"

Lisa G

"

Mr D is amazing, he really knows how to keep the kids focused. Very impressive.

"

Tracie G

"

So happy I choose them to teach my son martial arts. In just a short time you can see his improvement and his excitement to go back. Knowing Mr D for years I'm so happy that he's treating my son like every other student there and instead of pampering him, is pushing him and encouraging him. Mr D, his family and staff is what you need if you're interested in being taught by the very best.

"

Ken T

"

If you're looking for an instructor passionate about sharing his art and dedicated to bringing his students the best, look no further. Mr. De Simone is one the best instructors I know, if you have the chance to train with him don't waste the opportunity.

"

Gregory S

"

If you are looking for a place that get the "family" living as well as very caring atmosphere, this is the place to be. They really know how to work with each student no matter the age or belt level. The family who owns it are wonderful people and the women at the desk are very nice as well. 

"

Christine E

"

Great martial art school! The instructors really take the time to know each student individually. Highly recommend!

"

Jill G

"

We are four generations in this family that have trained with Mr. D. It is so nice to have such a family atmosphere for my granddaughter to train her physical and mental growth!

"

Leilani B

"

The instructors at this school really get to know the kids and work with them to meet their individual goals and needs. Great place for my typical child and my child with special needs. Both have found a home there and both have grown in their understanding of martial arts!

"

Danielle D

"My husband and I would highly recommend Desimone's! Mr. D just gets kids! With three kids of his own, he knows how to stay ahead of them. He's helped us with our high energy daughter! His dojo is clean and neat. There is a sense of pride and community in all that Mr. D does!"

Robyn R

"

High expectations for students, engaged and supportive instructor. Students earn every accomplishment Truly excellent martial artists and a positive community influence!

"

Erich D

"

This school is an outstanding place for young people to learn not only martial arts but life lessons in self discipline and fortitude. As a professional coach for 40+ years I highly recommend it.

"

Daniel Q

"

Mr. D is an awesome instructor. He is patient, kind and firm. My daughter has greatly improved her skills after leaving her previous martial arts school to come to DeSimones!

"

Connie Q
NEW LOCATION
19 E Genesee St, Baldwinsville, NY 13027
(Right Behind Kinney's)
P:(315) 638-6388